The Co-Producers
Guy Perrotta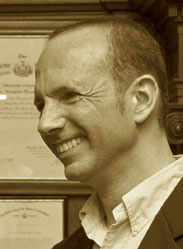 Guy Perrotta: Producer, Writer, and Director. He is also a researcher and consultant for films and videos. Guy is an Independent filmmaker, specializing in documentary films and videos for both broadcast television and non-broadcast. He was co-producer, co-director, co-writer and researcher for Mystic Voices: The Story of the Pequot War, and has served as Director of Promotions and Special Events and juror for various film festivals in the United States. He has also served as Networking Coordinator for various film and video arts activist groups, helping to lobby state and local governments to assign higher priorities to film and television arts.
As producer and social media manager, Guy works with educators, broadcasters, and organizations, using traditional production and social media tools of the digital age. Working with social networks and collaborative networking, Guy assists in developing interactive solutions to help ensure a high rate of success during the production, research, distribution, and marketing processes. Guy thoroughly enjoys identifying and coordinating partnerships between diverse community groups and organizations.
Guy is a member of the UN's Global Classrooms and the AMICC, the American Association of State and Local History, the International Documentary Association, and the Association of Visual Anthropology. Additional interests include conservation (a member of the Shark Research Institute), archaeology and sociology, and assisting with various educational programs and initiatives (as part of the United Nations and the United Nations Association of America).
Guy is currently developing an ethno-musical history of the Caribbean for television and for online. During all of this, he continues to investigate the intersection of "old" and "new" media, seeking to help bridge the gap between social media and traditional, mainstream production.
Charles Clemmons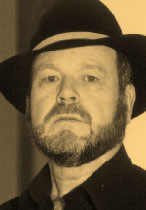 Charles Clemmons, Co-Producer, Co-Writer, Editor, and Co-Cinematographer has produced and directed documentary television programs broadcast on public television stations in Texas and Connecticut, including River Lab, a documentary on a grassroots environmental education effort in Connecticut, aired on Connecticut Public Television, and The Eleventh & Thirteenth North Texas Irish Festivals aired on Texas Public Television station KERA.

Charlie also has served as Production Associate for several documentaries aired on Connecticut Public Television and First Assistant Director for the Victor Duncan film production of The Ransom of Mack by O. Henry, aired on Texas Public Television station KERA. He is a member of the International Documentary Association, , The National Academy of Television Arts and Sciences, IFP (Independent Features Project), The Downtown Community Television Center (New York City), and Media Communications Association International.

A North Carolina native, Charlie is a 35-year resident of Connecticut. He now makes his home in Wilton with his wife and 14 -year old twins.